destruction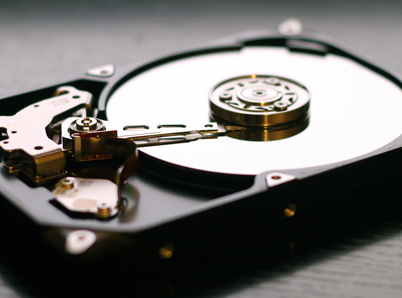 type of media
Storage, Media & Data Services
We offer two distinct services to securely destroy your old, failed or unwanted hard drives, solid state disks (ssd), usb type removable drives or memory cards.

ensuring you avoid legal and regulatory penalties from inadvertently exposing digitally stored sensitive (NPI) non-public information.

1

Physical destruction is 100% effective!




Scan Pros offers secure on-site total physical destruction of hard drives and digital media. Our process completely destroys physical data drives by shredding and pulverizing them into small bits.

We guarantee the data is not recoverable after the process is completed by a digital media destruction specialist who is background checked and screened. We then provide our customers with a legal destruction certificate as proof that the media and its contents were permanently destroyed.

** NOTE: If you are uncomfortable with the idea of removing hard drives and shipping physical storage devices or media, no problem... We can log directly into your computers, servers or workstation and remotely wipe the desired storage device. (see #2 below)



2

Digital Sanitizing without physical removal.

We use state of the art US Department of Defense standard US DoD 5220.22-M (ECE) industrial-grade disk sanitation software to destroy all data on Hard Disks, Solid State Disks (SSD), USB type removable Drives and Memory Cards, guaranteeing that any and all information previously stored on these types of media is permanently erased.

A destruction certificate is provided, after a full data read validation process is performed, which includes the exact and detailed specifics of the storage device and procedure used. This includes the type of storage media, size, date, manufacturer model and unique serial number on the verification certificate which is delivered in Adobe PDF format.

NOTE: A standard was developed by the Defense Security Service (DSS) to solve the problem of permanent removal of data. This is also used by many commercial enterprises. Under the National Industrial Security Program (NISP) representatives of the Industrial Security presented their security programs. As a part of these NISP the DSS developed the DoD 5220.22-M standard (National Industrial Security Program Operating Manual - NISPOM).